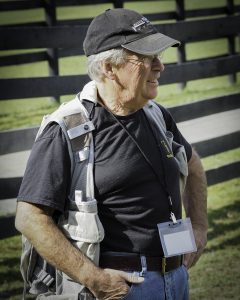 Offered By Jim Craner
This workshop (on either of two dates October 21st or December 2nd) will cover all common techniques of print mounting, straight-line mat cutting, and framing with both metal and wood.
Demonstrations will be done using 8×10 and 8×12 prints finished on 1/4″ foam core material, overlaid with a single mat. Some alternatives to traditional finishing will also be shown including flush-mounting on 3/4″ foam boards, stretched canvas, and mounted prints with "faux mats" created in Photoshop. Traditional archival requirements for mounting and matting will be briefly discussed, but not demonstrated.
There is a maximum of six participants for each of the two all-day hands-on workshops. The workshop fee is $75 and lunch is provided. Affordable sources for materials (including pre-cut mounts and mats) will be shared. To the extent permitted by time and number of participants, there will be some opportunity for hands-on experiences.
The workshop will be held at Jim's venue – The Phoenix Gallery – using the professional equipment in our workshop space. This space, and equipment, is available for rent to those wanting to do their own mounting and finishing. The location for the workshop is Jim Craner's studio at Pan-American Wildlife and Scenic Photography, 65 Bentley Drive, Troy, NY 12182. The workshop fee will be collected by Jim at the studio on the day of the workshop.
To REGISTER for this event, society members should indicate their preference for the date you wish to attend (or indicate first and second choice if both dates are options for you 10/21 or 12/2), your e-mail address, and phone number for follow-up if needed, and send that in an e-mail to the field trip coordinator ( [email protected] ). You will receive an e-mail confirmation and prior to the workshop date selected, you will receive additional detailed information. If we exceed the twelve available openings for these two dates, a waiting list will be created and we will get additional dates from Jim and let those individuals know. In the past, Jim collected the workshop fee when the attendees arrived for the workshop. If you have questions, please e-mail the field trip coordinator.
NOTE: Unless otherwise stated all field trips and workshops are open to SPS members only.