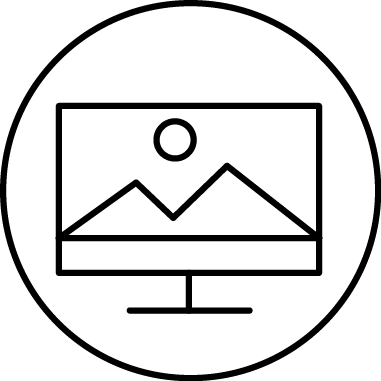 The purpose of the competition is to provide a venue for showing projected photographs. The competitive element exists to add interest, and these rules are intended to provide order and fairness in the competition. Judging is inherently subjective and does not yield a definitive evaluation of the merits of individual images.
---
Monthly Competition October – April



Only dues-paid members in good standing may enter.
There are two categories for each competition:

Assigned Topic – Images relating to a certain assigned theme. Exposure must have been made after the announcement of the topics on May 1st of the current year.
General – Open category. Any subject matter from any date is allowed

Each maker may enter a total of three images each month with not more than two in any single category.
Digital images, alternative processes and manipulations are allowed.
Every element in such an image must be an original creation of the maker and a majority of the elements must be photographic in nature.
Digital images should conform to the physical dimensions of the projector used for the competitions. The image should be no more than 1400 pixels wide and no more than 1050 pixels high.
Images should be in sRGB color space.
No copyright, title, maker's name or watermark may be visible in the image. An exception is given if it is a natural part of the image e.g. you take a photograph of your mailbox and your name is on the box, a self portrait, etc.
Images should be submitted electronically according to instructions provided by the Projected Image group chair.
Images will not be accepted on competition night.
Images that receive a place or an honorable mention may not be re-entered in any subsequent monthly Projected Group or Print Group competitions in perpetuity (that means forever in case you don't know) .
Images may be entered a maximum of two times in any one season as long as they have not placed in any previous competition (see above).
Submission deadline is by midnight the Monday of the competition week.



Judging



An impartial judge will evaluate each image for impact, composition, technical execution and presentation.
The judging of the assigned topic category will include the additional factor of how well the image responds to the assignment.
The judging will be conducted using the same or equivalent computer and projection system used for the review and award presentation.
The judge will not be given titles at the time of the judging.
Judges will be asked to provide comment and critique of each image. This discussion is intended to help competitors and observers discern the strengths and weaknesses that the judge sees in each image.
NEW for 2018!!! If, for any reason, more then the allotted images are submitted to a single competition and one or more of those images receive a placement the highest scoring image will be disqualified and images lower in rank will be raised up one level. Honorable Mention placements will not be eligible to be raised to a numerical placement.
NEW for 2018!!! If you have entered submissions and we ask you to be an emergency judge and you agree, your images will be removed from competition and you will be given a "raincheck" that will allow you to enter 2 additional images in a subsequent competition (General category ONLY). In this case the above rule regarding more then 3 images does not apply.



Scoring



In each category images will be selected as the "winners" of the competition.
Each winning image will be awarded points used to calculate an overall end of the year image maker of the year.
Points awarded will be as follows:

First Place – 10 Points
Second Place – 7 Points
Third Place – 4 Points
Fourth Place – 3 Points
Fifth Place – 2 Points
Honorable Mention – 1 Point

If the number of entries is twenty or less first through third places will be awarded.
If twenty one to thirty entries are judged, first through fourth places will be awarded.
If more than thirty, first through fifth places will be awarded.
The number of honorable mentions awarded is at the discretion of the judges and may not exceed the number of places awarded.



Year End Competition



The final monthly meeting of the Projected Image Group will host the Projected Image of the Year competition.
Only images that have been entered in a regular monthly competition during the current year may be entered.
There is a single category and images entered in General and Assigned Topic during regular monthly competitions are eligible.
Presentation and entry rules are the same as for the monthly competitions.
Each maker may submit up to two images.
Awards given will be The Projected Image of the Year and Honorable Mentions at the judge's discretion.



Year End Awards



Projected Image Maker of the Year awards will be given to the first, second and third place finishers in the General and Assigned Topic categories based on the cumulative total of points awarded throughout the year in the monthly competitions (Print of the Year competition excluded).
In the event of a tie, the person with the most first place finishes will be declared the winner. If first place scores are tied then second place scores will be used, etc. until a clear winner emerges.