Photoshop 2020 Superguide
Step 1// MAKE A SELECTION
1. Choose the new Object selection tool. Make sure it's set to lasso in the tool options bar.
2. Make a selection around the flower crown. Alt/option+Drag to remove from selection.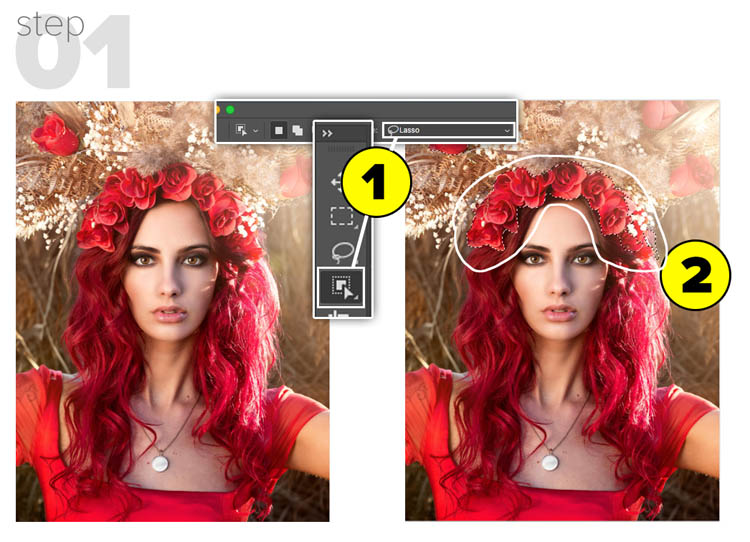 Step 2// APPLY GRADIENT
1. Open the gradient panel. Drag a gradient into the image.
2. Change Layer Blending mode to Color.
3. Click the gradient in the layers panel to open the Gradient options. Change the angle and scale. Drag on canvas to reposition the gradient.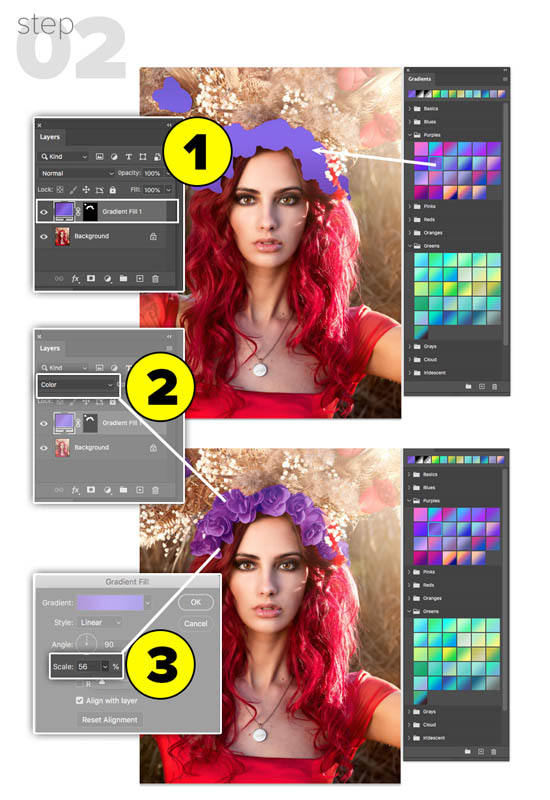 Step 3//CHANGE GRADIENT
With the gradient layer selected, single-click on any gradient to change the color instantly. 

I hope you liked this, be sure to check out my other Photoshop 2020 new feature tutorials.
Colin
I hope you enjoyed this tutorial. Don't forget to check out my other Photoshop 2020 tutorials here on PhotoshopCAFE
Great to see you here at the CAFE.
Colin
Check out all out other super guides here 
The post Photoshop 2020 Colorizing a photo with gradients, new preset panels and features appeared first on PhotoshopCAFE.