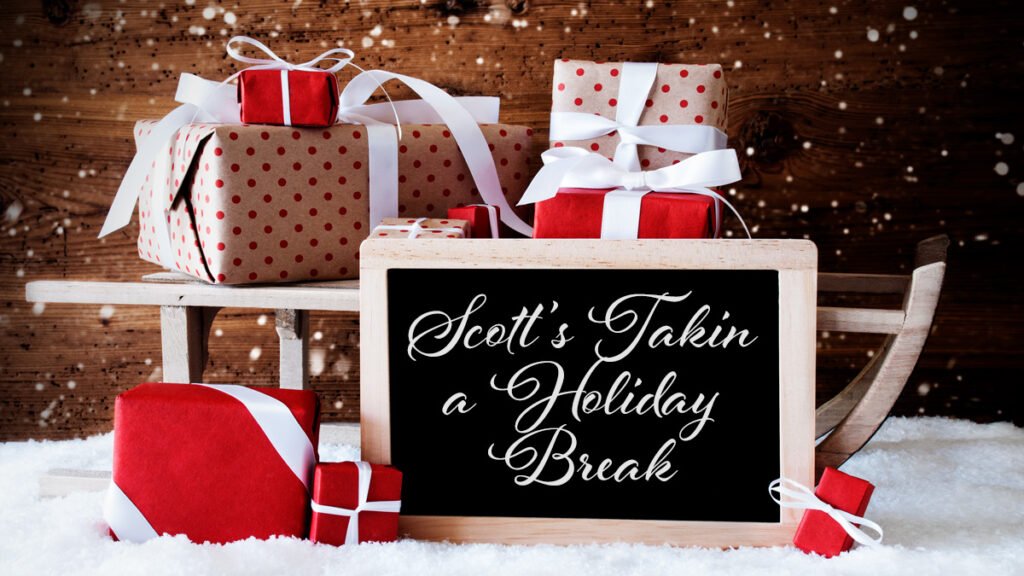 As you might have guessed from the headline, I'm taking next week off to enjoy some time with my family, watch lots of disappointing Bucs football, play lots of Call of Duty Warzone II, play with my new tripod (well, I asked my brother for a new tripod and he's got a perfect track record of getting me cool stuff), and record some songs in my studio. Might even take a picture or two.

Here's wishing you and your family all the joys of the season — I hope you get lots of awesome Christmas presents, and here's wishing you a happy, safe, and fun 2023.
With much love and thanks,
-Scott
The Holiday Break Guy
The post It's Official: I'm on Christmas Break! 🙂  appeared first on Lightroom Killer Tips.