Hi, gang and happy Monday (stop groaning, I can hear it from here).

Here's a quick one from the vault, but very handy — how to email an image (or multiple images) from right inside of Lightroom: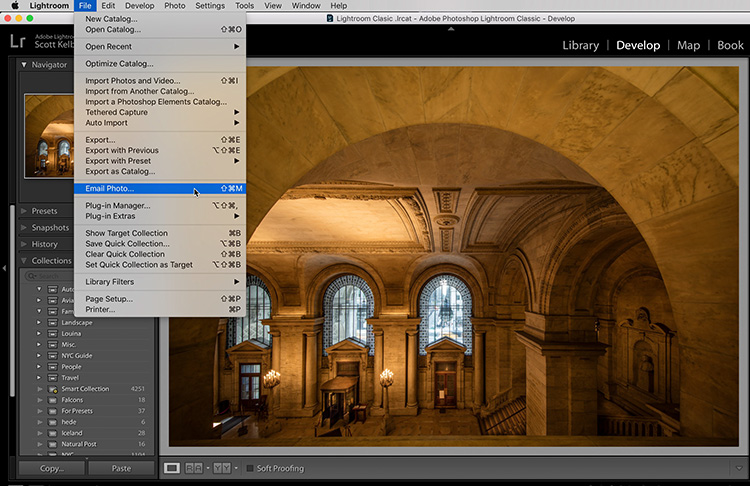 STEP ONE: Click on the photo(s) you want to email, then go to the File Menu and choose Email Photo (as shown here).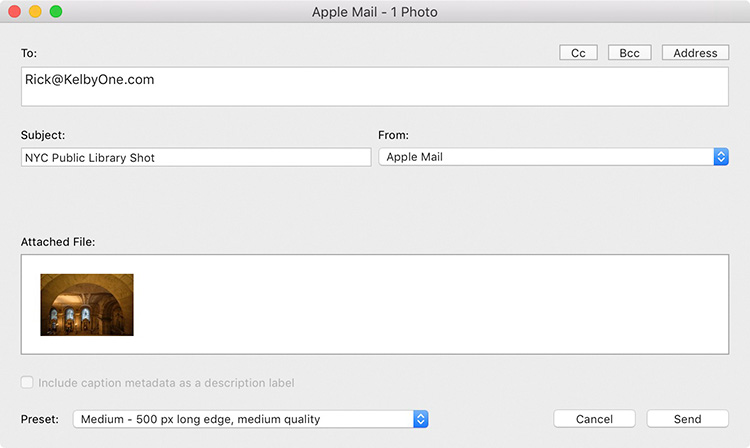 STEP TWO: This brings up this intermediary window where you enter the email address of the person you want to send the image to, along with your subject. By default, it will choose your computer's default Email application, but if you want to use a different one, you can choose it from the 'From' menu. At the bottom, you can choose your desired size and quality. When you hit the Send button, it doesn't really send — instead, it opens your email client with your image attached and all the fields completed. There you can enter any additional text, or just hit the Send button in your email client, and away it goes. So, it's not 100% technically emailing from inside of Lightroom — Lightroom is just kind of prepping and delivering your image file to your email app, but at least when it gets there it's ready to go. Hope you found that helpful.

Have a great Monday everybody
-Scott
The post How To Email An Image From Lightroom appeared first on Lightroom Killer Tips.