Following up from last week's post let's look at some of the key feature differences that should factor into your decision.
Features in LrC that are not in Lr
Since LrC has been around since 2007 it has had more time to evolve and mature. It was also intended to be a more efficient option for people who were using Photoshop, Bridge, and Camera Raw as their primary workflow tools, and so its features were designed with that workflow in mind. LrC was built with a modular approach as a way to house multiple different functions under a unified interface, and so today we have modules for Library, Develop, Map, Book, Slideshow, Print, and Web. The key features found in these modules that you cannot find within Lr are:
A powerful way to create print layouts and send them to a local printer in a color managed workflow.
Tools for creating slideshows with music that can be exported as videos or played within LrC.
The ability to create and upload entire photo gallery websites to your hosted domain.
Tools for seeing and placing photos with GPS info on a global map.
Tools for creating custom book layouts that upload directly to Blurb for printing.
A greater range of tools for batch editing, renaming, and exporting photos.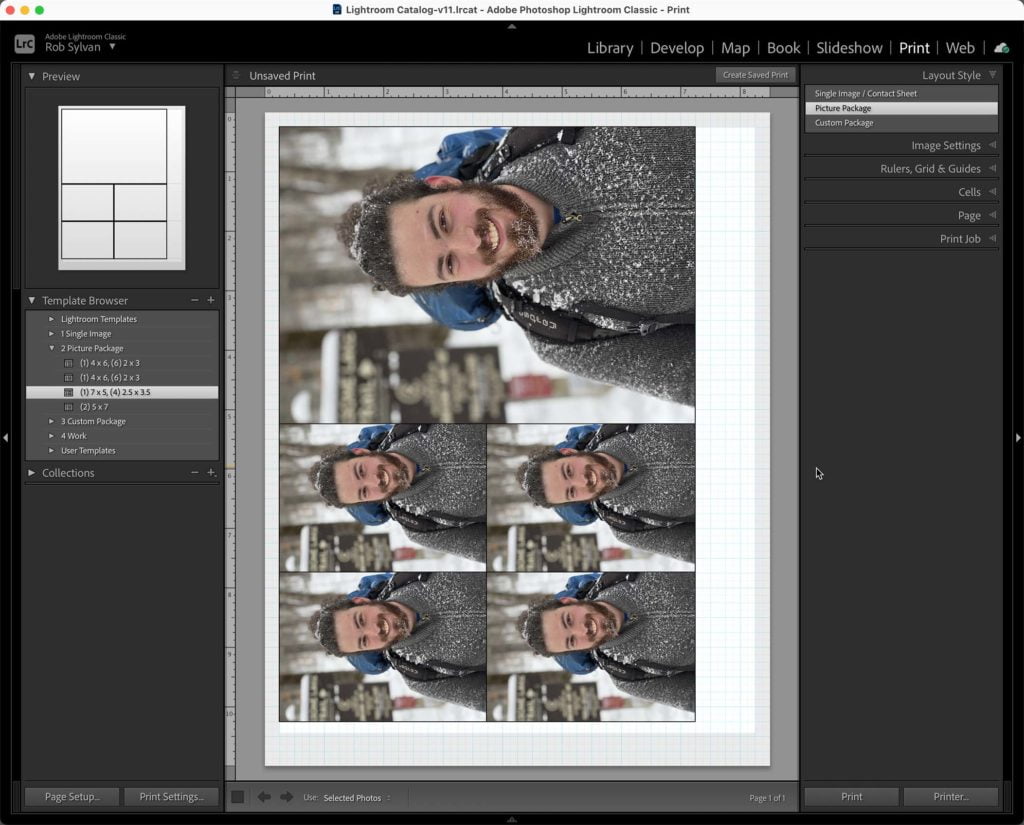 There are other differences to be sure, but these are some of the features I know are most important to a lot of photography workflows.
It also must be considered that if you need Photoshop, it is included in the Photography plan, but it is not included in the Lightroom plan. Adobe has a great chart for comparing all of what is included in the Photography plan vs the Lightroom plan, but if you needed Photoshop AND you wanted to go all in on the cloud-based Lr, then you could opt for the Photography plan with 1TB (or more) of cloud storage, which starts at $19.99 USD per month. I suppose you can think of this as adding Photoshop to the Lightroom plan for an additional $10 USD per month. With regard to Photoshop, LrC is also more tightly integrated into working with Photoshop providing options for opening a photo as a smart object or opening several photos as layers in a single document, that you won't find (currently) in Lr. One final note on the topic of external editing tools is that LrC can also work very well with a wide range of third-party plug-ins/external editors (like Topaz, On1, etc.) where Lr is not designed for that.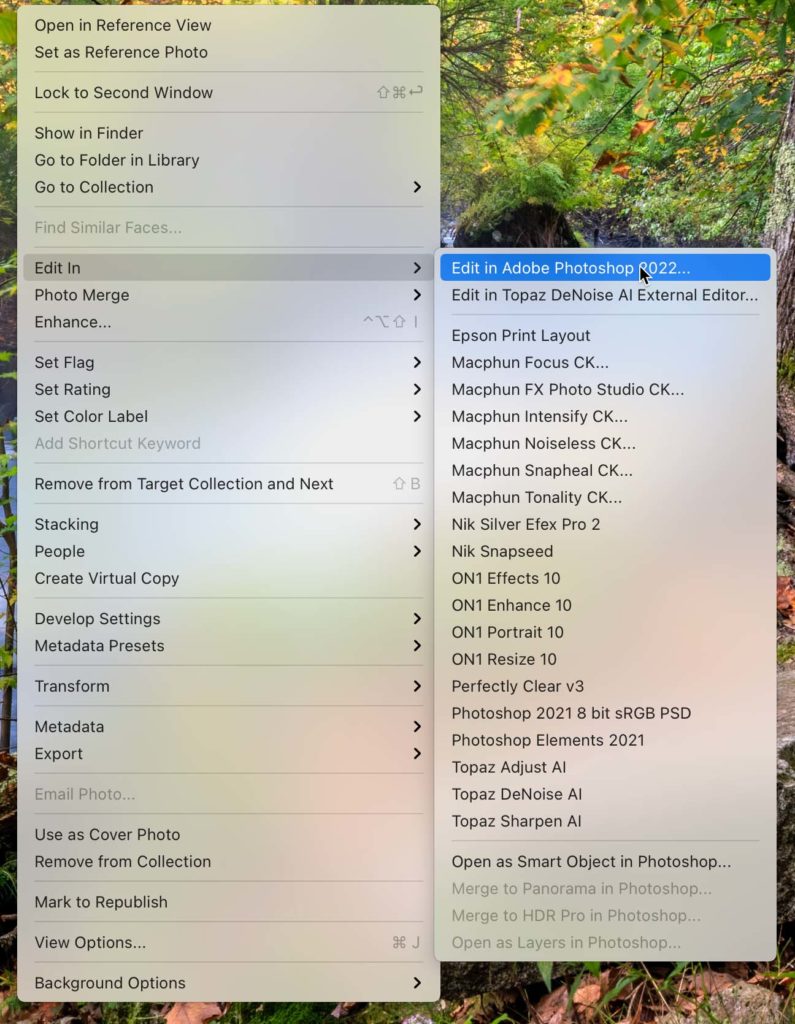 Features in Lr that are not in LrC
On the flipside, Lr has features and functions that will never be in LrC, and the most important of which is the ability to seamlessly import, access, edit, and export full resolution photos from all of the devices you own. This is a huge stumbling block for a lot of people using LrC, and if this type of workflow is important to you then there is no better way to achieve it. As I mentioned previously, because your photos, edits, and user-added metadata are all stored in the Adobe cloud it is also seamless to transition to a new computer (huge pain point for many LrC users) and you gain some peace of mind that your photo library is being redundantly protected on Adobe's servers.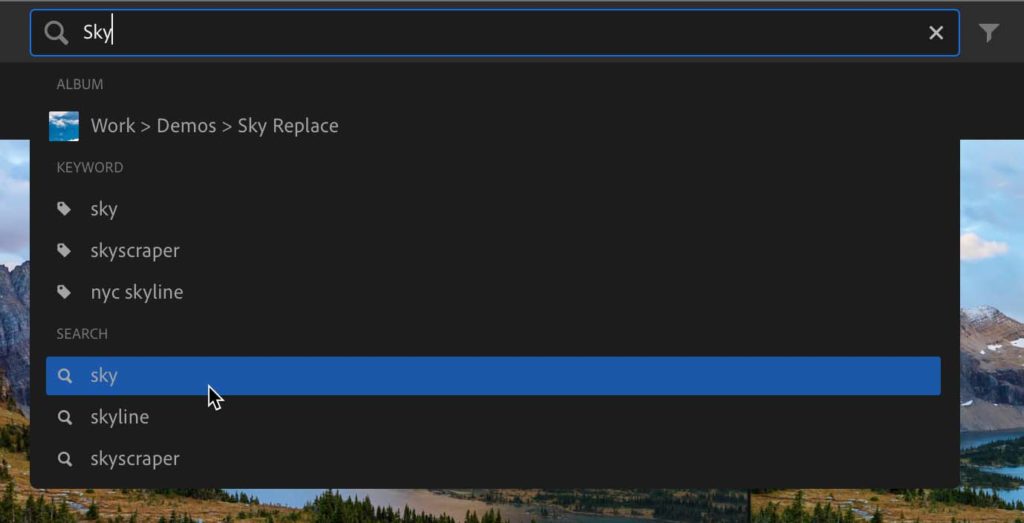 While you can manually apply keywords in both versions, only Lr has the power of Adobe Sensei to help you automatically search your entire photo library without you ever having to manually add a single keyword. Adobe continues to find new ways to integrate the power of AI into the Lr family of apps, and I have no doubt we'll see more features added to Lr to leverage this power because your photos are stored on servers under Adobe's control.
Because Lr is a much newer application it is much faster from a performance standpoint, and because it doesn't have all those modules, it is a much simpler program for a new user to learn. Not to mention that Adobe keeps building powerful learning tools that you can access right inside Lr itself under the Learn and Discover tabs.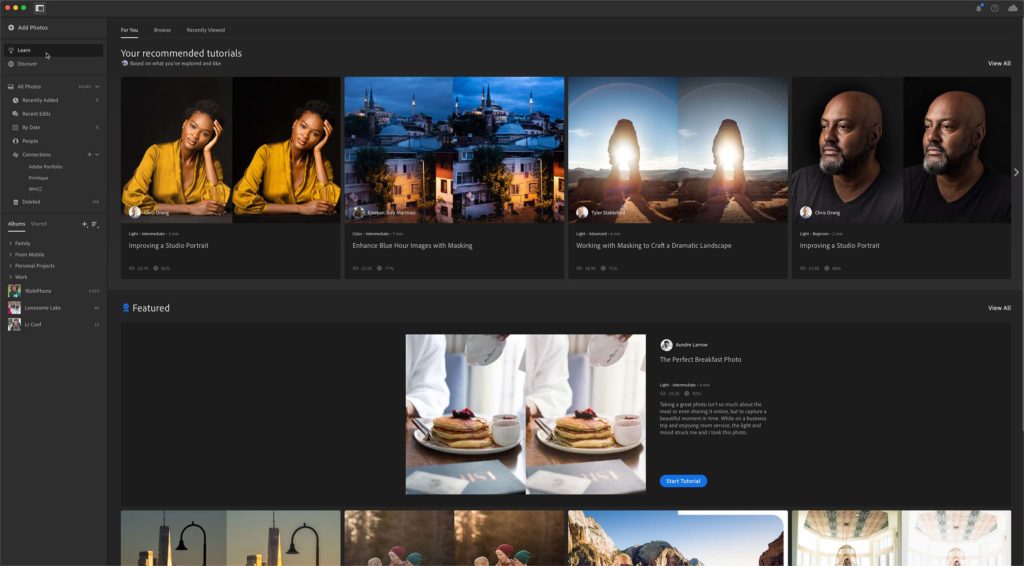 I did mention that LrC has both the Print and Book modules and Lr does not, however, Lr does have the ability to connect to online print and book services. So while you may not be able to print directly to your own inkjet printer from Lr you can easily send photos to places like WHCC and Printique for a wide range of print products as well as Blurb for creating books. These connectors allow for integration between your photo library and these online services for sending photos directly to the service for creating different products. I've tried a few and been pleased with the results.
There's clearly a lot to consider, so to sum up here's a review of what I think are the greatest strengths and challenges of each option. I would be remiss if I didn't mention the option to sync LrC to the Lr ecosystem, but that's a whole other kettle of fish (and one I write about frequently on Lightroom Killer Tips).
LrC Greatest Strengths
Local storage is cheaper and more expandable for large storage needs
Greater integration with Photoshop, plug-ins, and third-party image editing tools
Greater batch editing and batch output functionality for high volume needs
Ability to print to local printer
LrC Greatest Challenges
More people struggle with managing local catalogs and photo storage
Limited to Mac or Windows only
More challenging to use on more than one computer
No Adobe Sensei integration for search
Lr Greatest Strengths
Ease of use across multiple devices
Access full resolution originals from any device
Can leverage Adobe Sensei for finding and organizing photos
Can easily share online galleries with friends, family, and clients
Lr Greatest Challenges
Can be costly for larger photo libraries
All imported photos must be uploaded to cloud storage
Limited or missing integration with Photoshop and other image editors
Cannot print to local printer
The post Which Version of Lightroom is Right for You: Part 2 appeared first on Lightroom Killer Tips.