Today, over on my other blog, I shared my favorite photos from my travel photography workshop in Italy's Tuscany region (here's the link if you've got a sec), but here I wanted to go over one of the first things I taught in my workshop about post-processing. We start each day of the workshop with a dawn shoot, then after breakfast, we're in the classroom learning all the Lightroom and Photoshop editing techniques and applying them to the images we just shot that morning.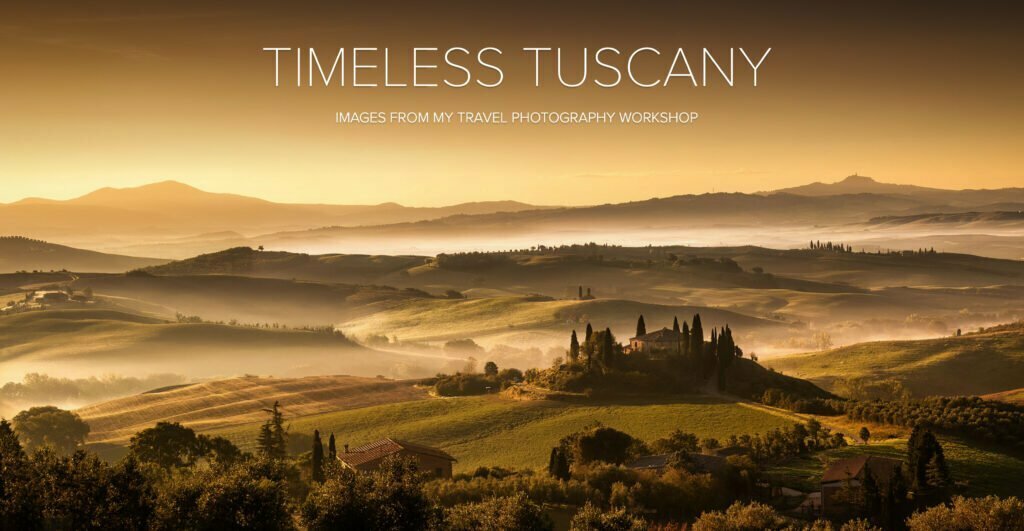 The thing I taught them is how to apply a creative white balance to their photos rather than what we're normally trying to achieve, which is an accurate white balance. There are plenty of times when an accurate white balance is exactly what you want, but when you're creating art, you can do what some of the most popular landscape and travel photographers do, and that is to apply a creative white balance instead, and doing so can completely transform your images (you'll see examples of this if you hit that link I mentioned earlier).
We do this using Lightroom's Temperature and Tint sliders in Lightroom (shown below). If your goal is creating beautiful art (so, you're not photographing on assignment for a media outlet where you have very strict, well-defined rules about what you can and can't do when editing your images), then these two sliders are your best friend.
When you're choosing a creative white balance, there's a Lightroom technique you can use that lets you compare different white balance combinations you create using the Temp and Tint sliders, and I wrote a detailed post on how to do it.
Here's a link to that post, which shows you how to use Lightroom Classic's 'Survey Mode' to make the whole process much easier (and more fun). If you haven't used this before, you'll super dig it.
My football weekend absolutely stunk
It was the worst. Alabama lost in a heartbreaker. The Bucs lost to a team that had no business losing to, which is, sadly, on-brand for the Bucs. As I write this, the Eagles are beating the stinkin' Cowboys, so there's a tiny hope there because anytime the Cowboys lose, America wins. But still. Overall a rough football weekend at our house. Hope yours was better, and here's to a great Monday and, hopefully, a better football weekend next weekend.
-Scott
The post The Awesomeness of using a "Creative White Balance" appeared first on Lightroom Killer Tips.