Saturday, September 24th  *  10:30am – 4:00pm  *  Guilderland Library, 2228 Western Ave, Guilderland, NY
Cost: $65 for SPS members, $75 for non-Members. (Lunch is included in price). Laptops suggested but NOT required.
For more information or to reserve your seat:
Contact/Send check payable to SPS to:
Linda Tommasulo, 306 Danielle Dr., Schenectady, NY
[email protected]
NOTE: Your space will NOT be reserved until payment is received.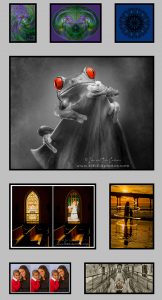 10:30-12:30 Layers and Masks "Masking Your Way to a Better Photograph"
Learn about adjustment layers and masking. Expand your post-processing capabilities by learning about LAYERS, the hear of Photoshop, and MASKS, the soul of Photoshop. "White Reveals, Black Conceals: Masking Your Way to a Better Photograph." Selective editing will make your photographs POP! Adjustment layers and filters can be applied to an entire image at full or reduced opacity, but sometimes you just want to tweak a particular part of an image, which is where masks come in. The advantage of using layer masks is that you can refine both the effect and the area being affected at any point (even after you save and re-open an image). Lisa will demonstrate "non-destructive" editing in Photoshop and will show you h ow to use layers and masks to enhance your images. Selective editing can be used for making adjustments to exposure and contrast, for non-destructive dodging and burning, for blurring the background, for selective coloring, focus, or sharpening, for extended and high dynamic range (EDR and HDR). This program will focus on the concept of layers and masks and the application of masks to enhance your photographs. White reveals, black conceals, and shades of gray provide a variety of capacities — masking is essential for anyone using the digital darkroom to enhance their images!
1:00-4:30 "The Creative Use of Blend Modes in Photoshop"
Unleash the power and creativity of blend modes! Layers and masks are the heart and soul of Photoshop, but blending modes are the spice to allow you to blend layers together to create effects. Have some fun with your photographs and come join Lisa as she shows you how Blend Modes will enhance your creativity. There are more than two dozen different blend modes which will be discussed, and the most popular ones will be demonstrated live. Changing the blending modes alters the way that particular photograph or layer or texture interacts with the photograph underneath. Be creative and experiment — try different modes and use various Fill Opacity's until you get the creative results yore looking for. Lisa will show you how to use the multiply and screen blend modes for compositing; the lighten and screen blend modes for night photography; the multiply and screen blend modes for exposure alterations, and for more effective, non-destructive dodging and burning. She will also demonstrate the use of the popular soft light, overlay and multiply for textures.
Join us and get creative!