While you're importing and editing a shoot in Lightroom Classic, just temporarily turn Syncing off. When you have syncing on moving images to your Lightroom (mobile), it eats up resources that slow Lightroom down, so while you're editing, just temporarily pause the syncing. Then, when you're done editing (or not using Lightroom at all), turn syncing back on and let it handle all that stuff while it's idle.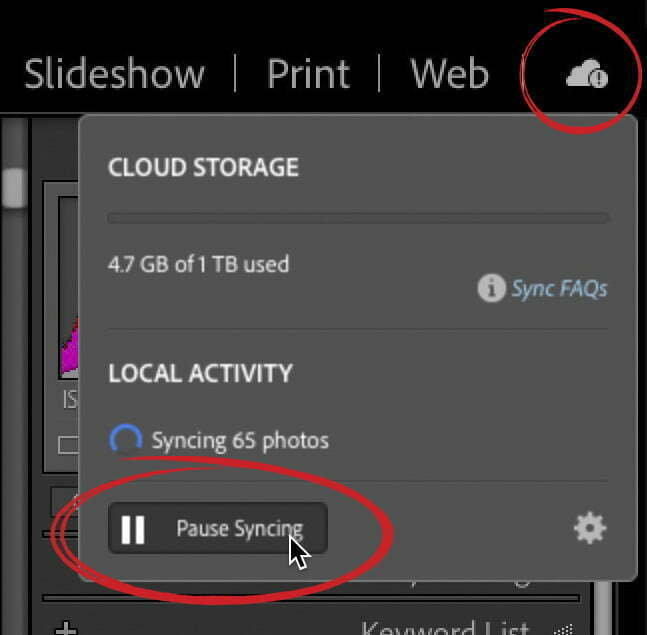 To pause syncing:
Click on the Cloud icon up in the top right corner of the screen and a pop-down menu will appear (seen above). Click on the "Pause Syncing" button (shown circled here in red). That's it. Temporarily turn it off now, and then head back there to turn it on again later when your computer is free to handle syncing.
Hope you found that helpful.

Here's wishing you a great holiday weekend, and hallelujah football is back!! #RollTide!
Cheers,
-Scott
P.S. A big thanks to everyone around the world who came and spent this week with us at the Photoshop World Conference. It was a blast to see everyone, and we're so grateful for the wonderful turnout, and awesome people we met along the way. Thank you again for your support and hope you learned a lot, laughted a lot, and make some new friends.

The post If Lightroom is Running a Little Sluggish, This Tip Might Speed Things Back Up! appeared first on Lightroom Killer Tips.