We just released the December issue of Photoshop User magazine, which includes my "17th Annual Gonzo Holiday Photo Gear Guide", and I have the entire issue of the magazine here for you to download completely free!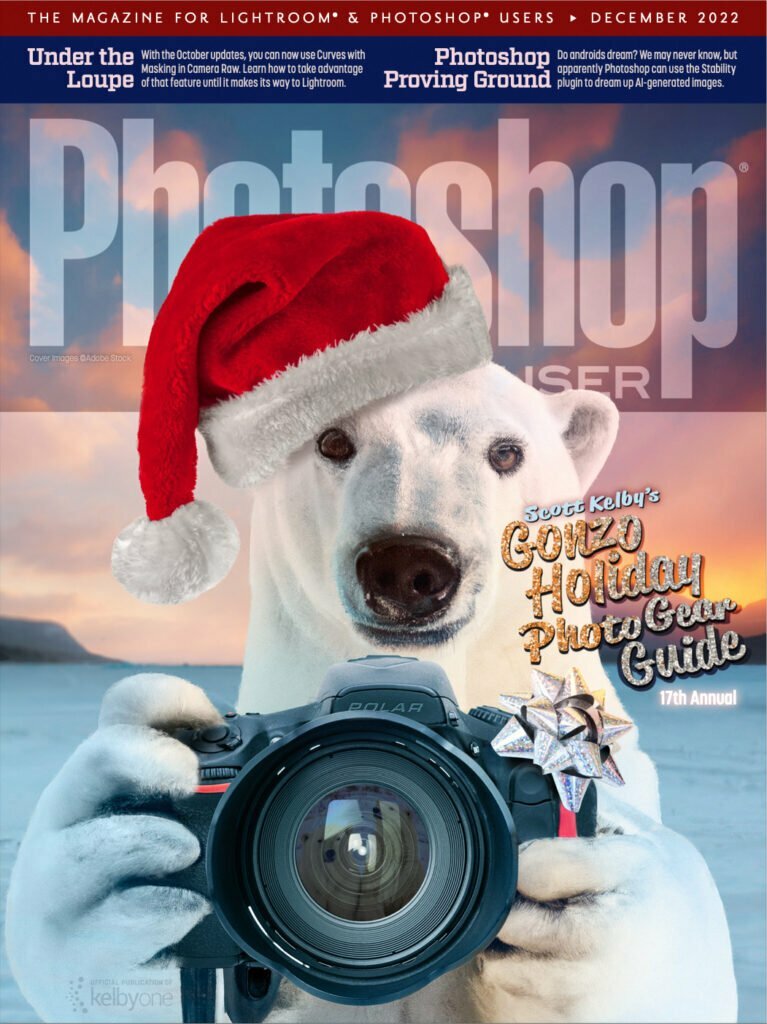 If you've been struggling with what to get the photographer or Photoshop geek on your holiday list, I've got you covered with a list designed to completely obliterate your holiday gift budget (not entirely true because I have some really awesome stocking stuffers and value-priced gifts that are also pretty sweet but, whatever your budget, let's make sure there's none left anytime soon)
You can download a free PDF of the entire issue which includes my gear guide, right here: 
https://members.kelbyone.com/wp-content/uploads/magazines/psumag/PhotoshopUserDecember2022/index.html
My New Lightroom Portrait Retouching Column is In This Issue
Last issue I launched a few monthly column in the magazine on how to retouch portraits in Lightroom, so if you download that issue, you'll have my new column in there, too, and I've got some pretty cool stuff in there (well, it seems cool to me). Anyway, I hope you check it out.
I Got My New Camera Yesterday!
And I wrote all about it and what my current gear loadout is (lenses and all) on my daily blog at scottkelby.com – hope you have a chance to stop by and check it out.
Here's wishing a better football weekend than I had last week (well, at least Alabama won, but the Bucs. Let's not talk about it. Hopefully better this week. At some point, they have to be better, right?).
Holiday Cheers,
-Scott
P.S. Next Wednesday at 1 PM ET on 'The Grid,' it's our annual Holiday Gear Guide LIVE show with my special in-house guest, the one and only Vanelli. Lots of other gift ideas for the photographer on your holiday gift list.

The post Here's my Holiday Photo Gear Guide (from Photoshop User magazine) appeared first on Lightroom Killer Tips.