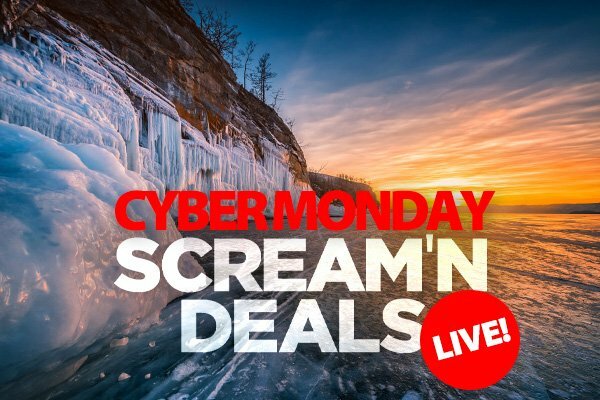 For Cyber Monday, we go to our partners and ask them to give just a crazy low price on something, but only for 1-hour, and sometimes these deals are so incredible it crashes their servers. Today is that day! , Starting at 10:00 am ET and running until 5:00 pm at the top of every hour, we're doing another LIVE Screamin' Deal Webcast where you've got to watch to get the Discount code. They're short, right at the top of the hour, we give you the deal and the code, and you're off and saving! ?
Here are the details:
Who: Join host Larry Becker LIVE from our studios
What: Unbelievable Cyber Monday deals that only last 1 hour
Where: Here's the link
When: Today, starting at 10:00 am and at the top of every hour until 5 pm ET.
Why: Cause we always do something cool on Cyber Monday!
Next up: Our Cyber Monday Deals on Our Online Conference Replays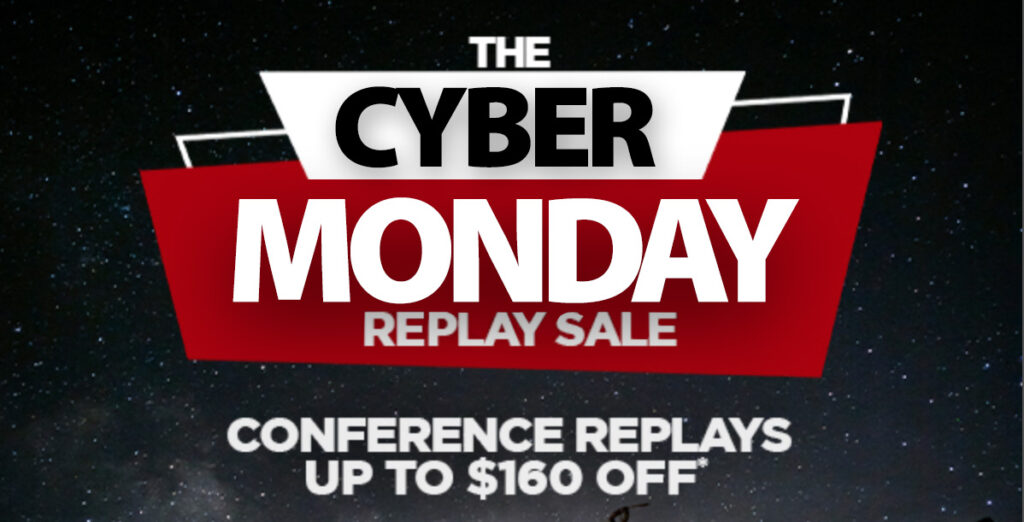 You know about our fantastic KelbyOne Online Conferences on everything from Landscape photography, Lightroom, Photoshop, travel photography, making money from your photography, and even iPhone photography – well, we have some incredible deals for you to watch any (or all) of our conferences replays on demand for an entire year. The best instructors, our most popular topics, now at the lowest price of the years.
Here's the link to choose your 1-year stream on-demand online conference replay deal. 
Our Cyber Monday deal on a KelbyOne Pro Membership
And finally, today, Cyber Monday is your last chance to get our absolute best price of the year on KelbyOne Pro annual membership, and 2023 is going to be an amazing year of training! Here's a quick little video for more about KelbyOne and why you should join today. ?
Here's the link to save BIG! (Save $90)
Happy shopping, everybody. It's going to be an incredible year of learning. ?
-Scott
The post Catch These Incredible "One-Hour Only" Deals (Today Only) appeared first on Lightroom Killer Tips.