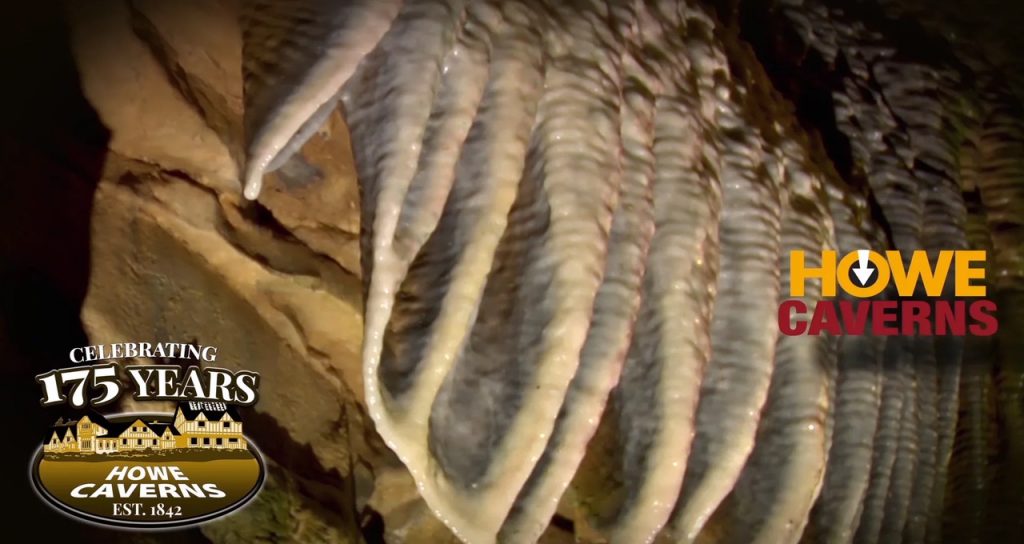 $55 per person payable to Howe Caverns
Members of the Schenectady Photographic Society members are invited to join us for a Howe Caverns Photo Tour.
We will be escorted into the cavern by two guides who will take us 156 feet below the earth's surface. Once there we are free to roam and take pictures. The paths wind through limestone corridors, cavernous galleries, under massive boulders, until you discover a subterranean riverbed carved over countless millennia. Deep in the cave, solid rock appears fluid: creating strange formations, flowing sheets and dripping stalactites. Mysterious grottos lead off into distant, unexplored passages. Shadows hide secrets in deep cracks and crevices. The well-worn path twists and turns descending into the depths, downward to the glassy surface of an underground lake that trails off into the absolute darkness of the cave's Eastern Terminus.
Space is limited so make your reservations today. Call Howe Cavern at
518-296-8900
. They will take you credit card information to hold the reservation and the charge will be put through on the evening of the tour.
Please arrive by
6:15
for the
6:30
tour.
Tripods are welcome. This is a perfect opportunity to try some unique light painting!