X-Rite ColorChecker Video XL is Huge for Far, Wide, and Aerial Shots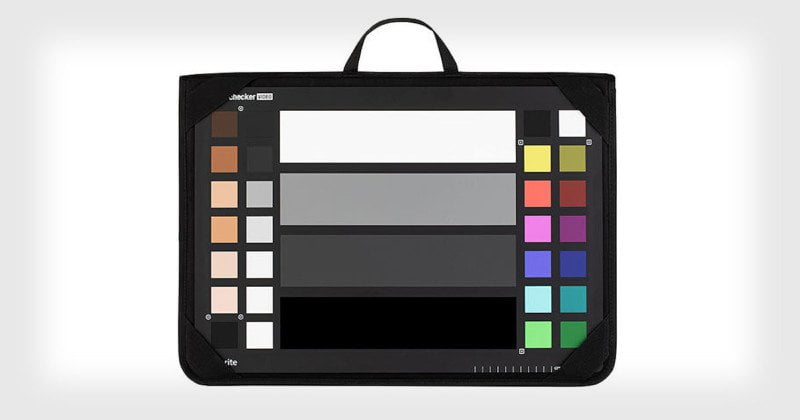 X-Rite has announced the ColorChecker Video XL , a huge color balance reference target that's designed for long-distance, wide-angle, and/or aerial shots in which a smaller target just wouldn't suffice.
"The X-Rite ColorChecker Video XL is designed for those longer and wider shots when the space between your camera and subject is too great to capture a smaller target," X-Rite says. "With ColorChecker Video XL, users can increase capture resolution for post, maintain the same lighting conditions falling on their subject, eliminate the need to move the camera closer or adjust focal length, and minimize color casting from surrounding light."
The company says that given the popularity of its Video Passport and Video targets, adding an oversized one to its lineup was a "logical addition to the family."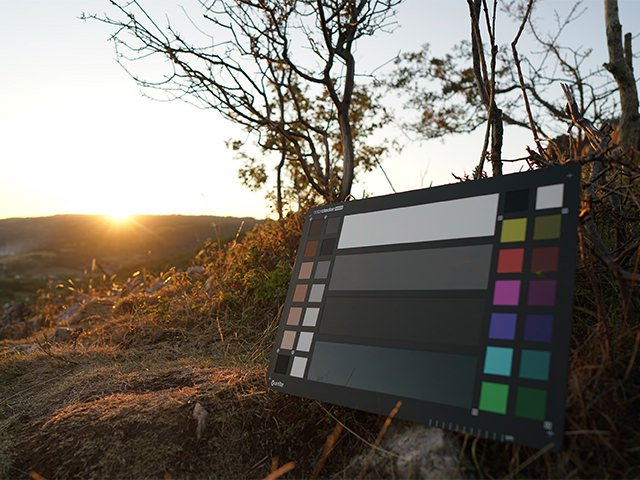 While the boxes on the Video XL show the same chromatic colors, skin tones, and gray reference chips as the standard ColorChecker Video, everything is twice as large.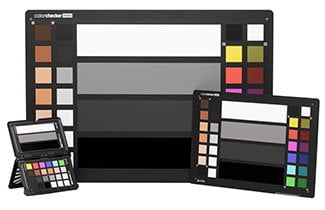 Features of the target include six saturated and de-saturated chromatic color chips, six skin tone color chips from light to dark with different undertones, four steps of gray levels (white, 40IRE gray, deep gray and high gloss black), six steps of linear grayscale, and black and white illumination check chips.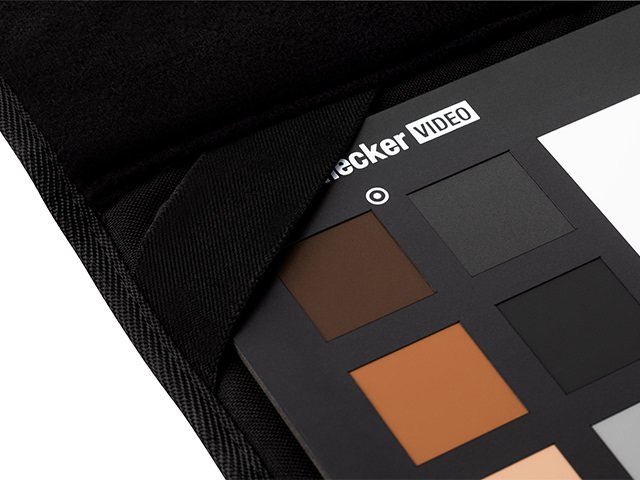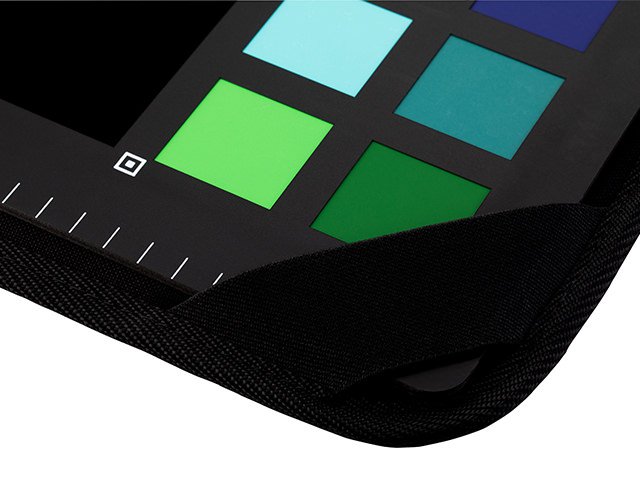 Here's a short video introducing the ColorChecker Video XL:
The ColorChecker Video XL is available now for $399 for the target only, $429 with a sleeve, and $495 with a carrying case.