This is the Nikon Z 58mm f/0.95 Noct 'Ultimate' Lens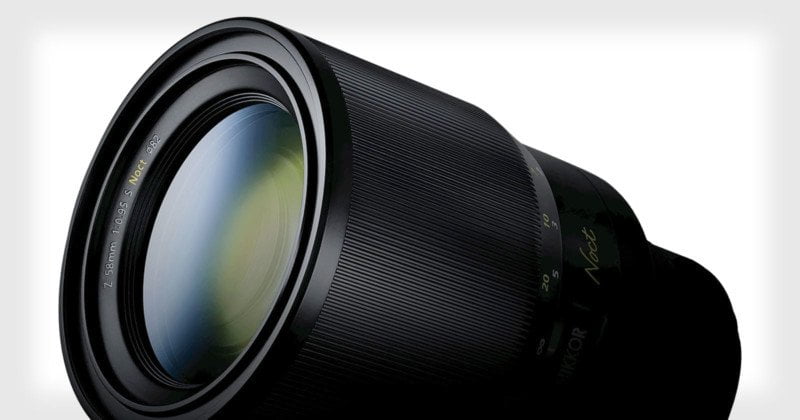 During its unveiling of the new Z Series full-frame mirrorless camera ecosystem today, Nikon also announced the development of the NIKKOR Z 58mm f/0.95 S Noct, a monster of a flagship lens that will become the fastest lens ever produced by Nikon. Here's a closer look at what we can expect.

The emergence of an ultra-fast low-light lens was expected prior to the official announcement after Nikon trademarked the word "Noct" in the EU earlier this year.
Previously used by the Noct-Nikkor 58mm f/1.2 from 1977, Nikon's current fastest-lens champ, the Noct branding (short for "Nocturne ," Nikon says) will be resurrected by the upcoming Z Series 58mm f/0.95 S Noct as a nod to the lens' low-light abilities.
First off, we've learned that the new NIKKOR Z 58mm f/0.95 S Noct will be a manual focus lens. Canon's 50mm f/1.0 from 1989 was ever-so-slightly slower, but it offered autofocusing.
We also learned that the 58mm f/0.95 S is intended to represent the ultimate of what's possible with Nikon's new Z Mount, which has an unusually large 55mm inner diameter and a short 16mm flange focal distance. The lens will be the "flagship" Z Mount lens in the Nikon stable.
"The design of the Noct lens exemplifies Nikon's mission to pursue the ultimate optical performance in the mirrorless category," Nikon says. "As the result, the Noct is positioned it at the top of the S-Line. It will stand to symbolize the Nikon Z mount system's new dimension in optical performance."
Nikon says its design goals for the upcoming lens are ultimate rendering performance, superior detail, maximum sharpness, beautiful bokeh with good continuity, and outstanding point-image reproduction capabilities.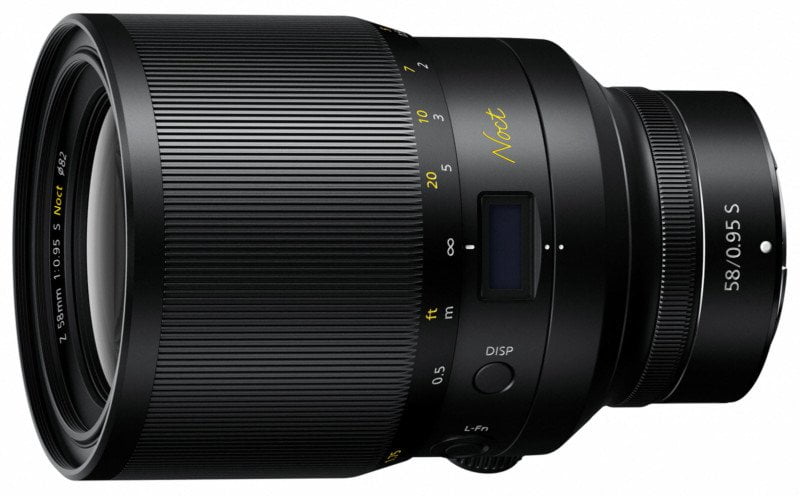 A small display on the side of the lens will provide photographers with details on aperture, focal length, and depth of field.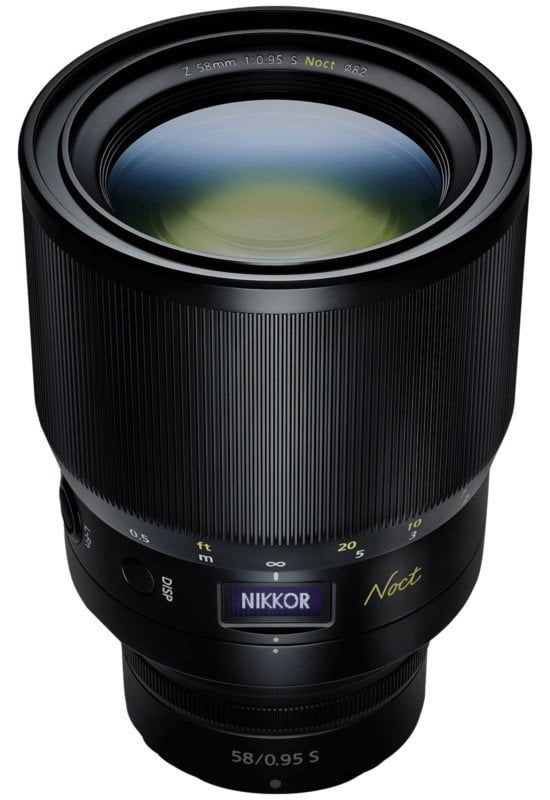 For the first time, Nikon is coating with a lens with two different anti-reflection coatings: an ARNEO Coat and a Nano Crystal Coat. These coatings are designed to combat ghosting and flare from multiple directions — ARNEO reduces vertical incidental light and the Nano Crystal addresses diagonal incidental light.
There are two rings on the lens: a high-precision focus ring with "extreme accuracy and natural torque," and a control ring that can be assigned to control functions such as aperture and exposure.
Other features and specs of the lens include a fluorine coating (for repelling dust, dirt, and moisture), a ground aspherical lens element (for dramatically correcting for aberration), and an expanded Fn button (that can be assigned functions).
One thing that has become clear is that the lens will be (understandably) quite massive. Here's what it looks like when mounted to the Nikon Z7 mirrorless camera: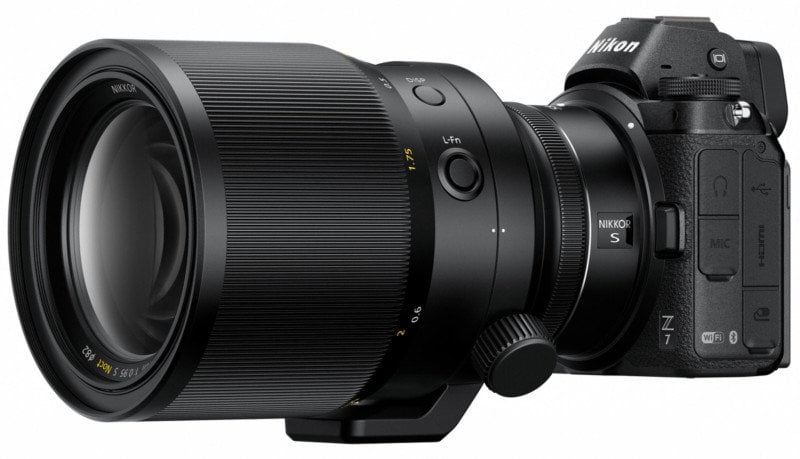 NikonEye used CameraSize and created this side-by-side comparison showing what the upcoming lens will look like next to the Nikon 24-70mm Z lens (left) and the Zeiss 50mm f/1.4 for Sony E cameras (right):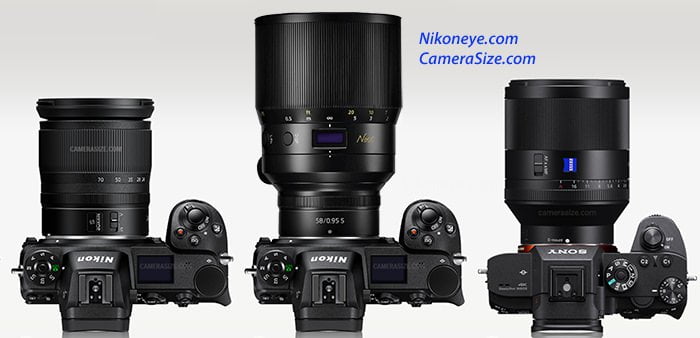 Finally, if you're hoping to purchase the NIKKOR Z 58mm f/0.95 S Noct when it hits store shelves sometime in 2019, you may want to start saving up: the lens is rumored to have a price tag hovering in the $6,000 range.
Official pricing and availability details have yet to be announced, but Nikon says it will be announcing further Noct lens details "soon."